The Leading Radiation Consultancy
Excellence in radiation safety
Sieverts Radiation Protection Consultancy offers high quality advice on all aspects of radiation matters from designing shielding plan, conducting compliance testing, performing dosimetry assessment to providing radiation safety training for your radiation practice.
We work with you to ensure your radiation practices comply with the relevant radiation laws and to protect your staff from the harmful effects of ionising radiation and non-ionising radiation.
At Sieverts Radiation, we pride ourselves in delivering quality work that adds value and exceeds our clients' expectations.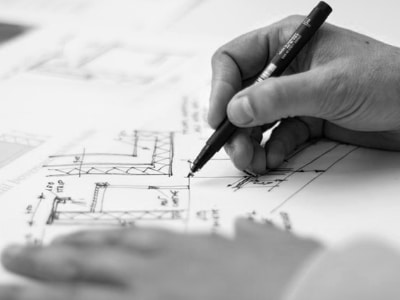 "Sieverts Radiation Protection Consultancy looks forward to providing you with high quality advice to meet the radiation needs of your practice, business or organisation."
YOUR RADIATION SAFETY PARTNER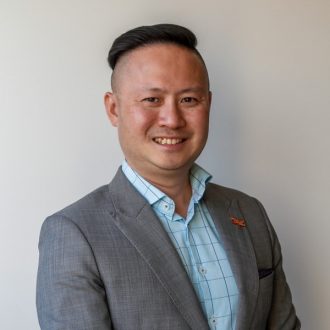 William Tan
Director of Sieverts Radiation Protection Consultancy
B.Medical Eng, Grad Dip App Sci (Medical Physics)
William is a qualified medical physicist specialising in radiation safety for radiation facilities across Australia.
William holds an extensive range of experience in all aspects of radiation and focuses exclusively on ensuring that all radiation practices comply with the relevant radiation laws, regulations and standards.
William is accredited and qualified in Queensland, New South Wales, Victoria, South Australia, Western Australia, Tasmania, Australian Capital Territory and the Northern Territory to provide radiation safety and protection advice and to certify radiation apparatus and premises to the relevant safety standards.
William is also a qualified Radiation Safety Officer across Australia and a full member of the Australasia College of Physical Scientists and Engineers in Medicine (ACPSEM), the Australasian Radiation Protection Society (ARPS) and the Australian Dental Industry Association (ADIA).
William served as the Vice President of the ADIA for Queensland from 2018 to 2020. William is well respected in the radiation industry and has sat as a board member with the Queensland Radiation Health to review the state's radiation safety standards.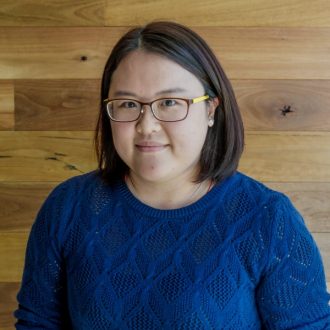 Jackie C
BSci, GDipPH, MAppSci (Medical Physics)
Jackie is a medical physicist with many years of experience in radiation compliance and safety.
Jackie completed her Masters project titled: Feasibility study of the use of an Electronic Portable Imaging Devices (EPID) Dosimetry Calibration Compensator. The project was to develop and verify a mean to maintain a correction in pixel variation without correcting beam profile in electronic portal imaging device with Monte-Carlo simulation using EGSnrc and DOSEXYZnrg.
As a medical physicist, Jackie continues to develop her experience in radiation protection, dose optimisation and radiation therapy – treatment and pre-treatment dose verification.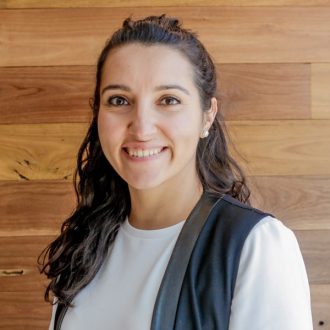 Ceren HB
BSci, MAppSci (Medical Physics)
Ceren is an experienced medical physicist and is particularly interested in the diverseness of the profession. She has a keen mind towards all aspects of physics and applies her knowledge to healthcare.
Ceren completed her Masters in medical physics project on the development and validation of an optical simulation of tumour movement monitoring during radiotherapy. The research project specifically addressed the issue of image guide radiation therapy: particularly associated with monitoring of tumour movement during actual delivery of external beam radiation therapy (intra fraction). It also considered the application of novel quantitative real-time ultrasound imaging, the specific aim being to dynamically monitor tumour movement during actual external beam radiotherapy delivery using a robotically-controlled ultrasound system.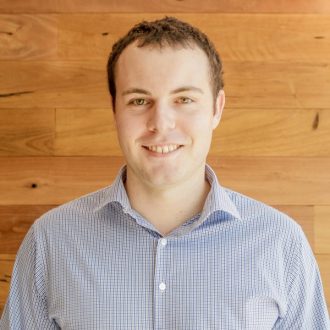 Daniel M
BSci (Physics), MAppSci (Med Physics)
Daniel is a medical physicist with a keen interest in diagnostic and therapeutic nuclear medicine imaging. He has a strong working knowledge of radiation safety compliance program to ensure public safety.
Daniel completed his Masters research on Monte Carlo simulation to Relative Biological Effectiveness (RBE) weighted dose for 50 kV therapy.
Sypnosis – RBE of low energy x-rays have been found to have a higher RBE than x-rays in the megavoltage range. The research project investigated the relative biological effectiveness of a 50 kVp beam used for superficial and intraoperative therapy. It was found by a combination of physical measurements and Monte Carlo simulations that the 50 kVp beam produced has an RBE greater than unity relative to a Co-60 beam.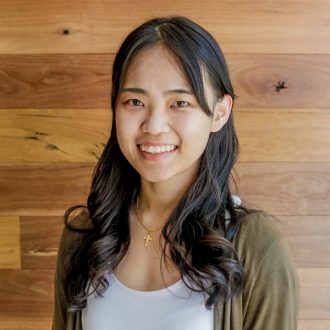 ESTHER W
B Med Rad Physics, MPhil (Physics)
Esther graduated with a Bachelor of Medical Radiation Physics and a Masters of Philosophy in Medical Radiation Physics from the University of Wollongong, NSW.
Esther's thesis considers the Impact of 4DCT Dataset Representation on Radiotherapy Dose Calculations. It focused on how using different methods of reconstructing 4DCT datasets affected treatment planning and dose calculations for a moving tumour within the body. eg: lung tumours.
As a medical physicist, she is particularly interested in the innovative techniques used in cancer treatment that require little or no invasive surgical procedures to treat cancers such as Stereotactic Body Radiation Therapy (SBRT), which is a method of using medical imaging techniques to locate and target cancers with highly precise radiation treatment.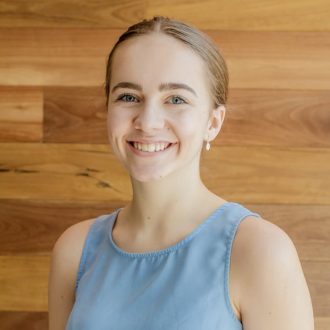 Lauren D
B. Engineering (Honours) (Medical) / B. Science (Physics) in Progress
Lauren is a trainee medical physicist with Sieverts Radiation Consultancy. She is assisting with radiation safety legislative requirements and compliance testing in Queensland.
Lauren is currently completing her dual degree, with plans to progress into this field upon graduation in 2022.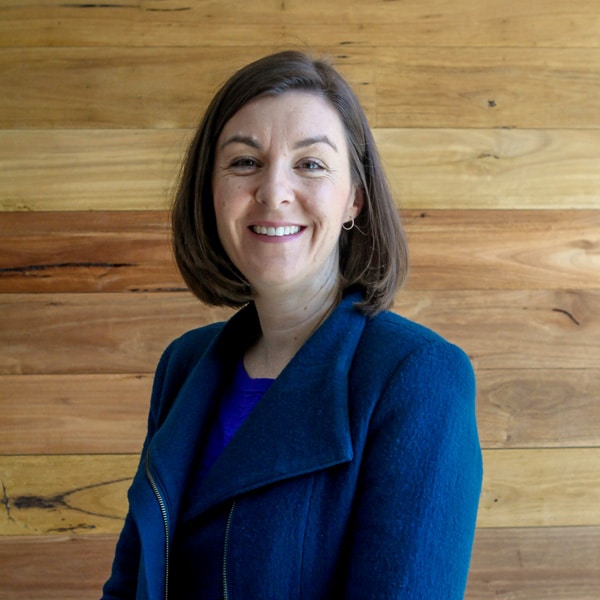 SHEENA
Sheena is an integral part of our administrative team, providing support to William and the physicists to ensure a high level of service is delivered to our clients. She brings years in administration experience to the team providing excellent support to both staff and clients. If you need help with any compliance related matters she will be able to assist you in finding the information you need.
Sheena has spent many years volunteering in local organisations, being part of P&C associations, coordinating fundraising events to help support her children's schools. She is a professional singer and enjoys playing basketball in her spare time.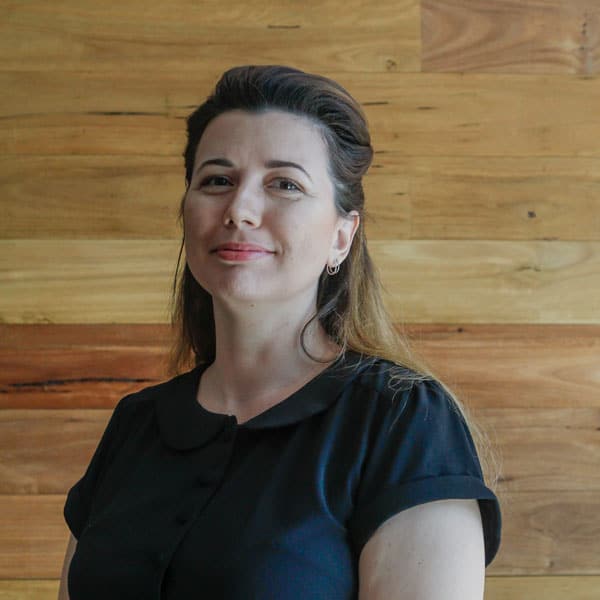 REBECCA
Rebecca has been a part of Sieverts since 2019 and she brings to the team over 15 years in administration. Having an interest in all things systems and processes she likes to use these skills to ensure that things run as smoothly as possible so that she can offer you the best possible assistance.

When Rebecca isn't at work, you can usually find her hanging out with her sister, off on some adventure either from a book or off on her own and rocking out to music.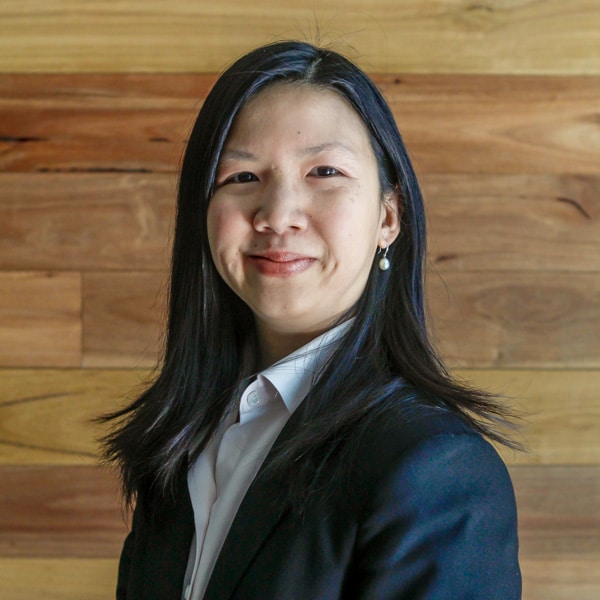 ESTHER
Esther works in our accounts admin team. Esther holds a Bachelors of Commerce in Accounting specialising in taxation and has worked for both large and small accounting firms. Her experience has brought to our team greater client focus and attention to detail.
Outside of work, Esther takes pride in her children, cares for her veggie patch and enjoys classical music.
Prof. Ng Kwan-Hoong
Ph.D., FIPM, MIPEM, Board Certified ABMP.
Professor Ng is a Professor of Medical Physics, University of Malaya, and Senior Consultant at the Department of Radiology, University of Malaya Medical Centre, Kuala Lumpur, Malaysia. He is board certified by the American Board of Medical Physics (ABMP). His research areas are in medical imaging, radiation protection, image processing, mammography and health technology assessment.
He has served as an International Atomic Energy Agency (IAEA) expert in radiology quality assurance and radiation protection, and is a member of World Health Organization (WHO) expert committee in radiation medicine. He serves as the editor of the Electronic Medical Physics World (EMPW), and sits on the editorial board of the Australasian College of Physical Scientists & Engineers in Medicine (ACPSEM). He is the chairman of the International Advisory Board of the International Organization for Medical Physics (IOMP) and a council member for the International Union of Physical and Engineering Science in Medicine (IUPESM). He is the founding president of the South East Asian Federation of Medical Physics.
Professor Ng has published over 60 papers in peer-reviewed journals and presented over 170 scientific papers .He has also organized and directed several workshops on radiology quality assurance and scientific writing. He is also author/co-author of four book chapters and seven books.
Ms Lucy Sim
BSc (Physics), MSc (Medical Physics), RO CMPS
Lucy is a medical physicist specialising in the radiation safety for radiation oncology treatment facilities in both designing new facilities and upgrading existing facilities. She has working knowledge of shielding calculations for new treatment bunker and upgrades, new equipment commissioning and independent radiation survey. Her research areas include medical imaging, image reconstruction, radiation oncology and radiation biology with clinical expertise in medical imaging physics, radiation safety and dosimetry. She is a member of the Australasian College of Physical Scientist and Engineers in Medicine (ACPSEM).